Directions:
The first thing that you are going to do is to place your pork roast into your crock pot.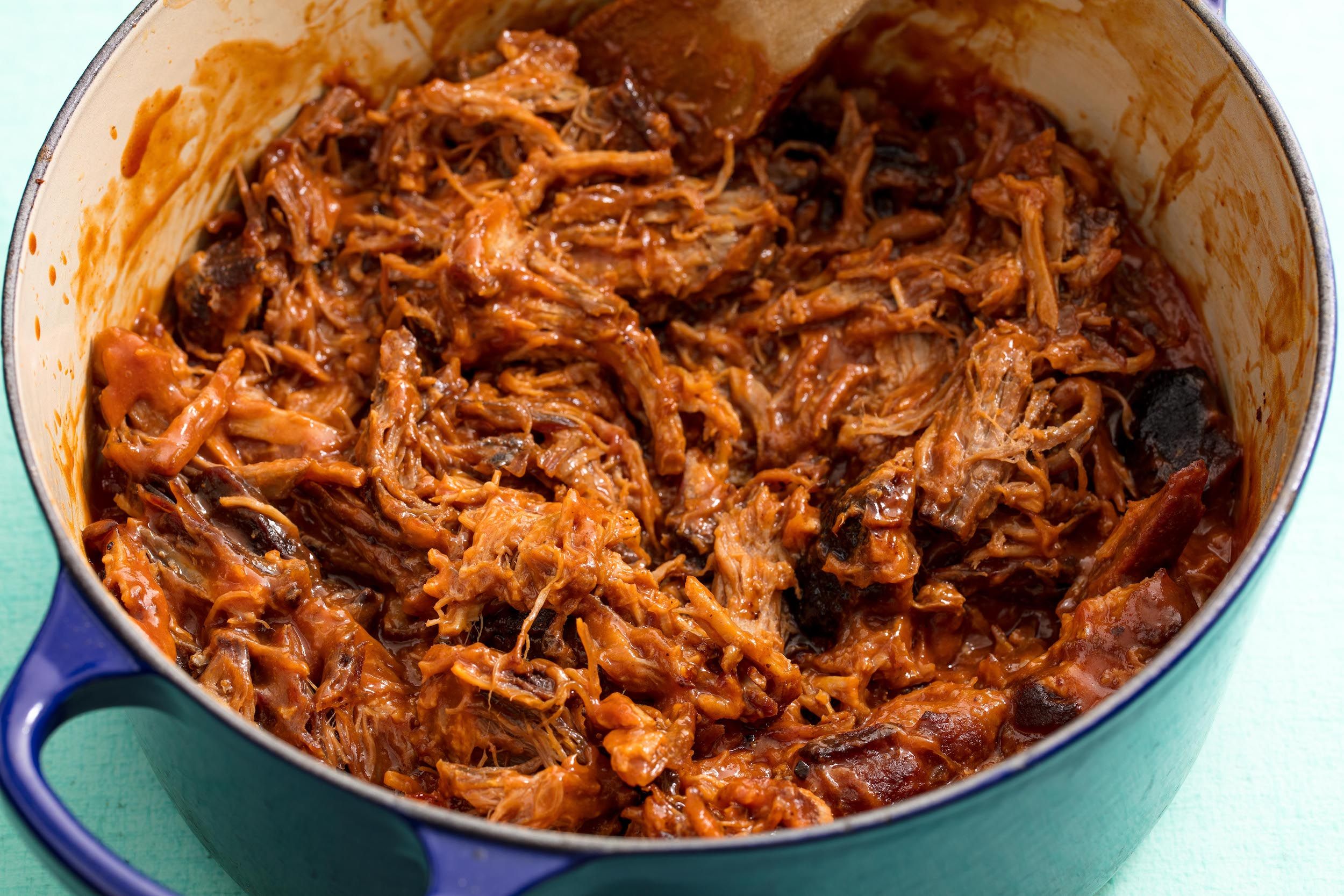 Then add in your onion slices and the Worcestershire sauce. Add in enough water to cover.
Cover the crock pot and cook your pork roast on the low setting for at least 12 hours.
Now you are going to remove the roast from the crock pot and pour out the water.
Further:
You will want to save the onion slices.
Take a fork and shred the pork roast.
Once it is shredded put it back in to the crock pot and add the onion slices back in.
Pour in your bottle of barbecue sauce and cover the crock pot.
Continue to cook the pork roast on the low setting for another hour or until it is thoroughly heated.
Once it is heated you will want to serve it on your toasted sandwich buns.
This is a very tasty meal that you can serve with a variety of different side dishes which will go great with it.
You can serve this meal with potato chips and beans for a nice and casual BBQ style meal.
Or, you can serve it with some baked beans and corn on the cob if you choose.
When you make this meal you will love how little preparation it really takes on your part.
It practically takes care of itself and you can forget about it for hours!
Enjoy delicious recipes with Mandarin Kitchen Chinese.
https://en.wikipedia.org/wiki/Chinese_cuisine
https://en.wikipedia.org/wiki/Pork
https://hostthetoast.com/slow-cooker-bbq-pulled-pork/
https://www.bbcgoodfood.com/recipes/bbq-pulled-pork